September 21st, 2018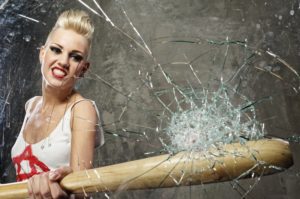 You don't owe anyone your time or space.
September 14th, 2018
Sometimes you've got to sell yourself.
August 24th, 2018
It can be difficult to know what makes a good sexual encounter, in the age of pickup artists who instruct men to push past no and box office hits that belittle women's anger and normalize abuse.
Here are a few things you should look for in every hook-up.
August 17th, 2018
Sex should be a joyful act. But you can't really say "yes" if you are unwilling or unable to say "no." Here's how to defend your boundaries.
August 10th, 2018
Khloe Kardashian made headlines around the world when she admitted to wanting a tapeworm to get skinny. It's a profoundly bad idea—parasites can cause anything from diarrhea and vomiting to death—but I get it.
Internalized hatred makes any product that promises freedom from unwanted body fat appealing. Keep reading to find out how to love yourself as you are.