January 12th, 2019
Brazilian wax or full bush? Keratin treatments or natural hair? 
Like it or not, hair is a feminist issue. Perhaps its always been, in a culture where hairstyle and hair removal are tightly linked to ideas about masculinity, femininity, and beauty.
Turns out, hair has always been powerful. 
January 5th, 2019
Whether you want to travel the world, climb the corporate ladder, or write your first novel, big dreams take courage.
Here's how to boost your confidence and overcome your fears so you can live the life of your dreams, according to Katie C. Kelley,  author of Career Courage.
January 2nd, 2019
Many people across the U.S. and around the world are optimistically setting New Year's Resolutions—that will fail by mid-February. 
Whether you want to eat healthier, save money, or get better grades, this simple 6-step process from bestselling author, motivational speaker, and entrepreneur Pat Divilly.  can help you achieve your goals. 
November 30th, 2018
Regina George isn't that bad. If you've seen the iconic 2004 chick flick about high school politics, that statement might shock you.
But hear me out. We can learn a lot from Regina George.
September 21st, 2018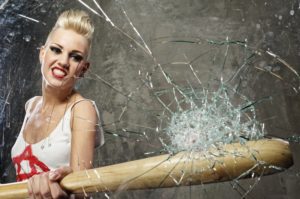 I've spent the last 20 years being honked at, hollered at, shouted at, followed, groped and grabbed by strangers and acquaintances.
I'm tired of it. Here are a few tips to take the power back.
September 14th, 2018
Sometimes you've got to sell yourself. Whether you're trying to land a new job or flirt with a hot guy, here are a few tips for staying cool under pressure.
August 10th, 2018
Khloe Kardashian made headlines around the world when she admitted to wanting a tapeworm to get skinny. It's a profoundly bad idea—parasites can cause anything from diarrhea and vomiting to death—but I get it.
Internalized hatred makes any product that promises freedom from unwanted body fat appealing. Keep reading to find out how to love yourself as you are.